The biggest Local Brand Party is back in town! The 4th Trademark Market is back with different concept and it's time for Carnaval! It was my fist time for being a volunteer on this event. I was really curious to work on such a big event like this, I really want to involve so I asked Editha if they were still need a volunteer don't hesitate to contact me. So, I was so lucky because they contacted me right away. I become a Assistant Promotion and Media Partner so Editha was my boss.

Trademark Market is well-known as an emporium of unique products. So, all the tenants sells a local brand and it mostly made by Young Local Designers and Entrepreneurs. More than 90 booths were participating and there were also local bands and DJs who performing in this event.

Trademark Market Day 1, from 3-6pm is only allowed for the invitation holder and for public start from 7-10pm. I can't believe from 3-6 pm it reached 900 people with invitation who came to The Trademark Market and It was getting crazy when it the gate was opened for public, people even had to queue to get in.

Trademark Market is not only for fashion stuff, There were a yummy food, urban furniture and accessories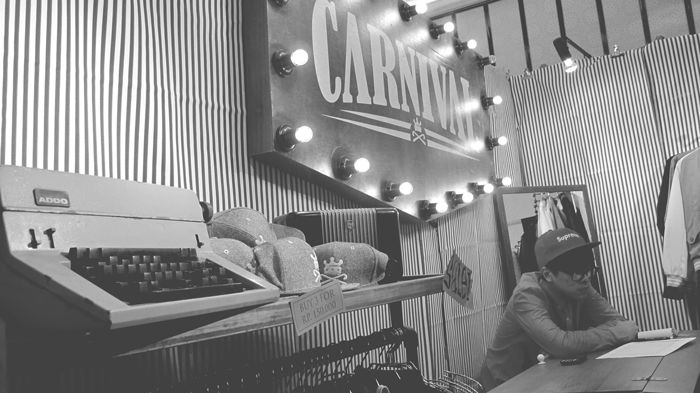 Met this cute little boy who hold dinosaur action figures to play with.



Trademark Market dudes!



Trademark Market 2013 has just finished, hope I could still be participating on the next event!